Poesía in the Midwest presented by contratiempo
June 9, 2019 from 2:30 pm

-

3:00 pm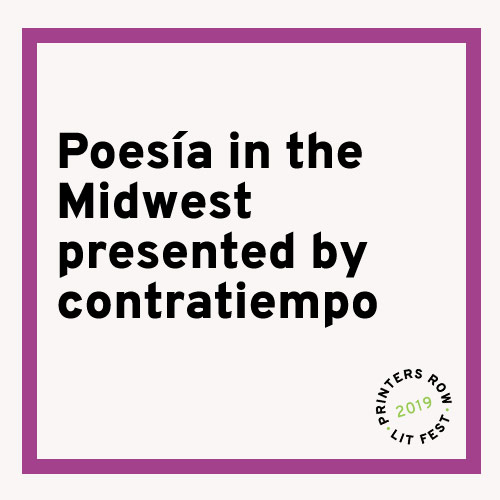 Join contratiempo for a reading from four distinct Latin American immigrant voices in today´s vibrant Spanish-language literary scene in Chicago.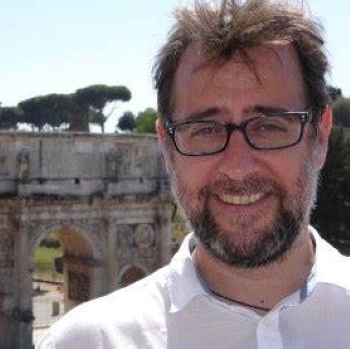 Álvaro Hernando (Madrid, Spain) moved to the U.S. in 2013. His professional background in communications, social services and education took a new turn in 2016, when pushed by Illinois' harsh winters, he decided to publish poetry as a way to stave off forgetting who inspired him in the first place. He published his first book of poetry, Mantras para bailar, that year with Pandora Lobo Estepario Productions. His poems talk about hopeful decadence, irony, and tenderness – a sort of visceral spasm of passage towards maturity. Álvaro teaches in the Harvard School District.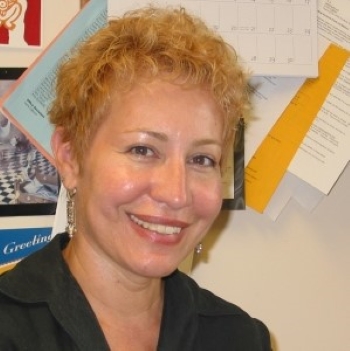 Juana Iris Goergen (Puerto Rico). Poet, essayist, translator and professor at DePaul University. She has published  La sal de las brujas (finalist of Letras de Oro and published in Madrid/ Betania 1997); La piel a medias (Madrid/Betania 2001); Las Ilusas: Desarraigos (Chicago, Ediciones Vocesueltas, 2008), and poems published in bilingual anthologies Astillas de luz/Shards of Light (1998) and Between the Heart and the Land/Entre el corazón y la tierra (2001) among others. She is the editor of the anthologies Susurros para disipar las sombras (2011) and Rapsodia de los sentidos (2012). Goergen is the co-founder and co-organizer of Chicago's Poesía en Abril International Poetry Festival in Spanish. She recently published Mar en los Huesos, (Pandora Lobo Estepario Productions 2017)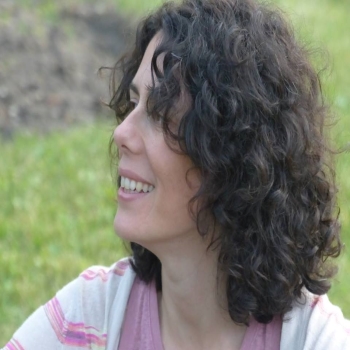 Silvia Goldman (Uruguay). She holds a Ph.D. in Hispanic Studies from Brown University, and teaches at DePaul University. Her poems and academic essays have appeared in literary journals in Latin America, the US, and Europe. Her first book of poems, Cinco movimientos del llanto (Five Movements of Weeping) was published in Montevideo by Ediciones de Hermes Criollo in 2008. In 2016, Cardboardhouse Press published No.one Rises Indifferent to Sorrow, a selection of her poems, translated into English by Charlotte Whittle. Her most recent book, De los peces la sed, was published in 2018 by Pandora Lobo Estepario Productions.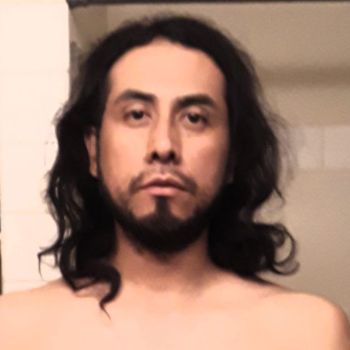 Miguel Marzana Poet and writer. Author of the collection of poems Decomposiciones – aceite de un cielo. He directs contratiempo's literary workshop and coordinates the performance project: Prohibido leer. His poems have been published in several anthologies, his work has been translated into English, Quechua and Catalan, lives in Chicago.